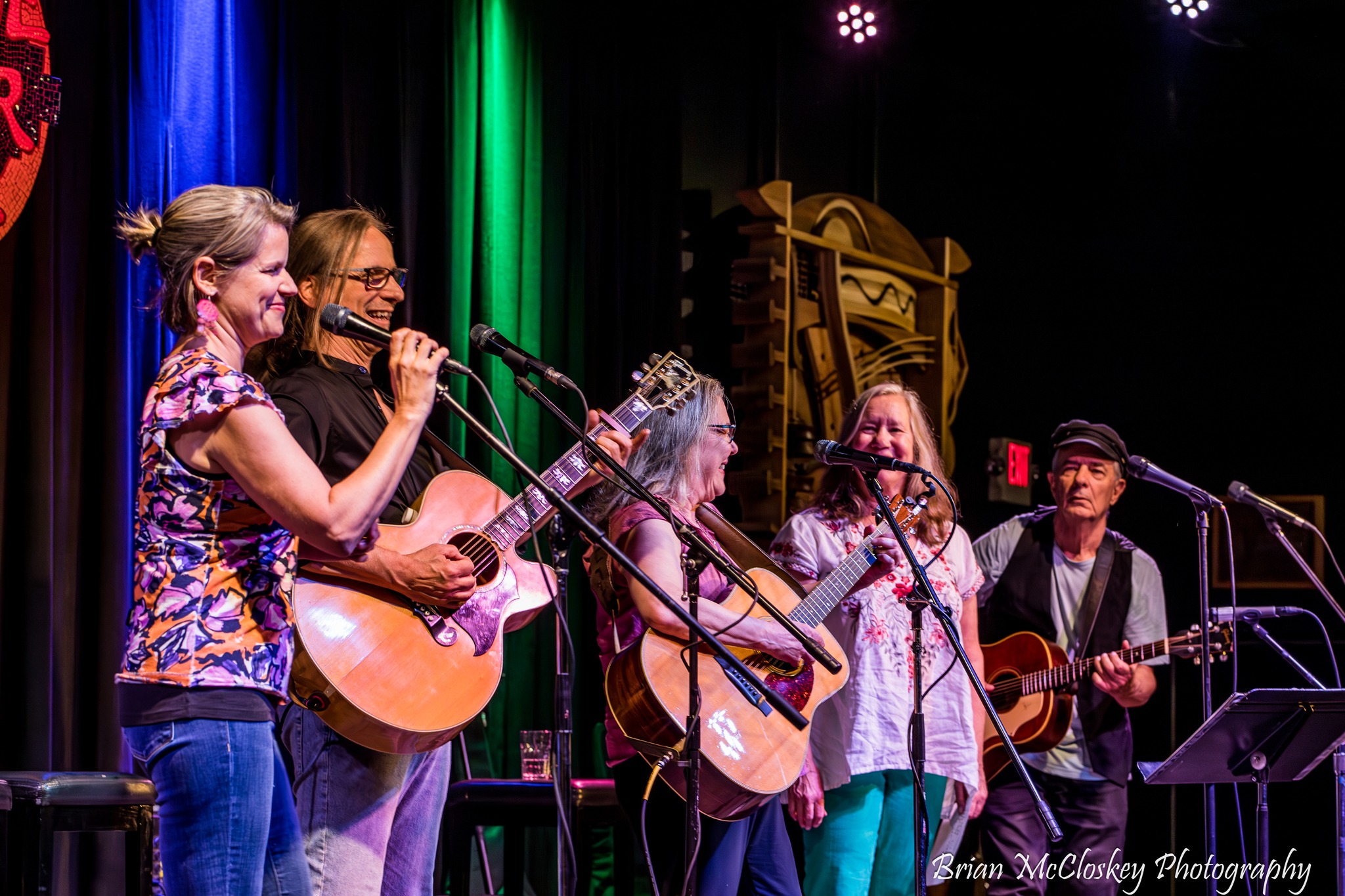 We couldn't have asked for a more heart-centered experience. Sloan's voice was in perfect form – just about the best we've heard – and her performance, stories, and endearing charm were just what the doctor ordered. Steve Murphy thrilled us all with his dynamic stage presence, rock-solid rhythm support, and inspired soloing (and Glen had a blast playing with him!). Cadence Carroll had planned to perform, but a last-minute ankle injury stole that bright-light singer/percussionist from the show.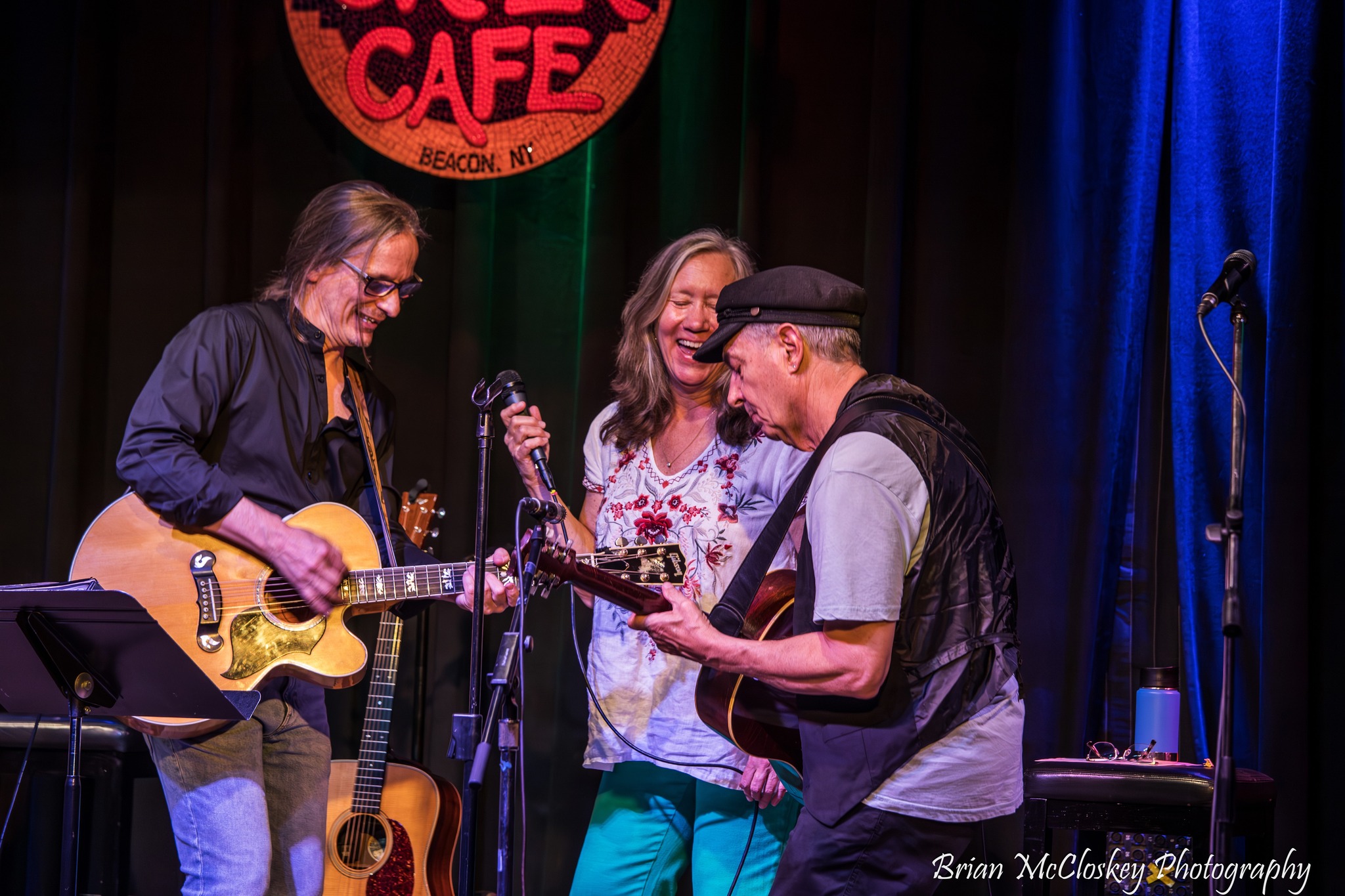 We played short individual sets and then swapped songs for the rest of the night, often singing and playing with each other. The audience took many opportunities to sing along – especially "Get Together" by the Yardbirds, which we sang as an encore – and we did hear rumors of dancing in the aisles! The food and wine were delicious, the weather cooperated, and a whole bunch of folks joined us. To all of you who came, thank you! You traveled from Connecticut, all over New York, and even Pennsylvania. Brian and Marge Mccloskey were there (thank you for the great photos, Brian!) Many beloved SummerSongs friends made the evening feel like a family reunion [note: SummerSongs celebrates its 25-year Anniversary with this year's songwriting retreat from July 23–29, 2023]. 
We plan to do this again – come to the show!
~ Us!